My mother started a hobby shop 20 years ago. I have been here working company for 2 years to turn it into a business. Recently moved to a new location.

We like for people to bring in their children from any age old and up for example, 2 years and older.

​Being a traditional studio, we sell greenware (dried liquid slip); bisque and all the supplies.


We host classes once a month. The cost of the class includes the piece in bisque, paint, and instructions on how to paint the piece. Also, when you purchase a piece from us then we offer a free workshop in the studio. For first time customers we like for them to paint in green ware; so this away they are not afraid to touch the pieces.


Ways to paint are numerous: here are a few ways:
clean and paint green ware

glaze bisque pieces

put decals on glazed pieces

paint with acrylics / stains

paint with fashenhues
Powered by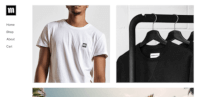 Create your own unique website with customizable templates.